Conor McGregor: The UFC legend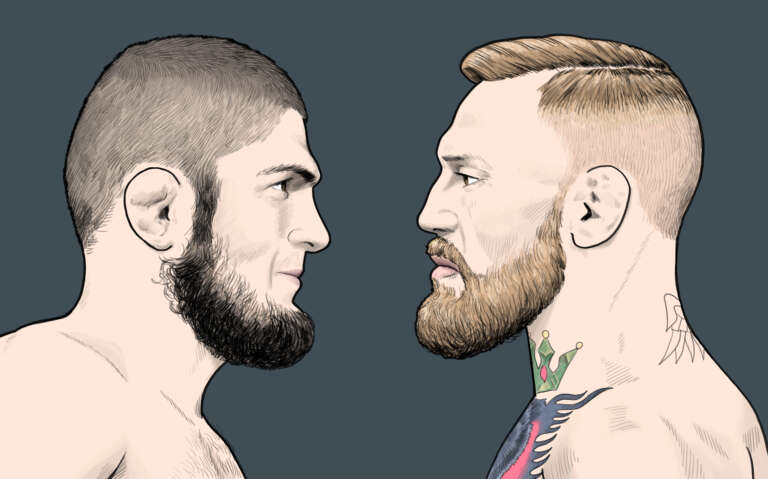 Conor McGregor, also known by his fight name "The Notorious", is one of the most successful and well-known UFC fighters. No one polarises the combat sports scene quite like him. Here are the most important facts about the UFC legend Conor McGregor.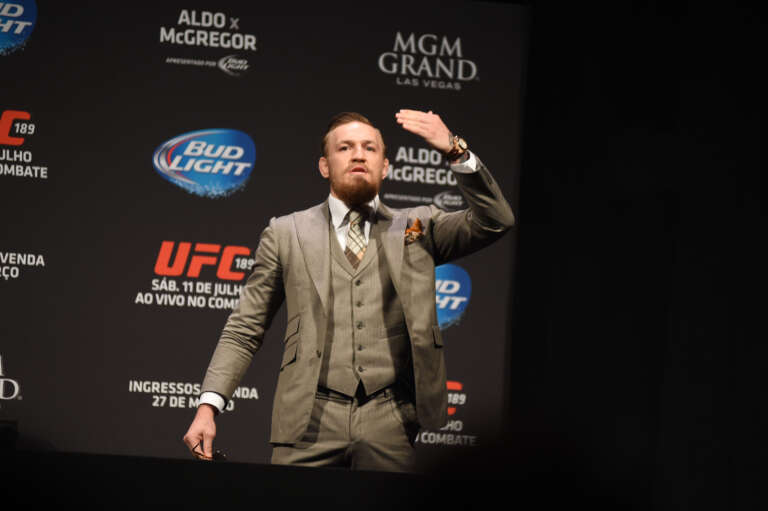 Who is Conor McGregor?
Former lightweight and featherweight champion Conor McGregor is no longer an unknown martial artist, indeed he is a household name for most people in and out of the fight scene. But where was Conor McGregor born and how did he become a fighter? We will answer these and other questions for you here.
Conor Anthony McGregor, his real name, was born in Dublin in 1988. At the age of 12, McGregor started boxing, a few years later he took up kick-boxing and jiu jitsu. At the age of 18, Conor McGregor marked his amateur debut in MMA, winning his fight by technical knock-out. After McGregor won his first fight, he received a contract offer from the Irish MMA organisation "Irish Cage of Truth Promotion".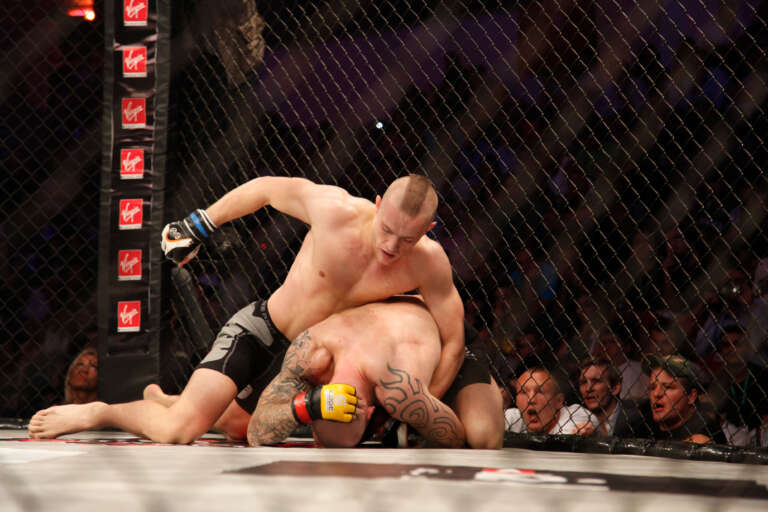 Conor McGregor was thus able to make a name for himself in the early days of his career and claimed the title of Cage Warrior Champion in the featherweight and lightweight classes. McGregor's successes did not go undetected by the UFC either, and it came to pass that McGregor signed a contract to fight for the UFC in February 2013.
It was in the UFC that Conor McGregor's career finally took its course. McGregor secured his first title in 2015 against the then featherweight champion Jose Aldo.
The fight ended with a knock-out after just 13 seconds. Conor McGregor's knock-out blow. Thus McGregor not only won the fight, but also claimed the world record for the fastest knock-out in UFC history. Conor McGregor won his second title in 2016 against Eddie Alvarez in the lightweight division. McGregor was thus the first UFC fighter to directly win two titles in two different weight classes.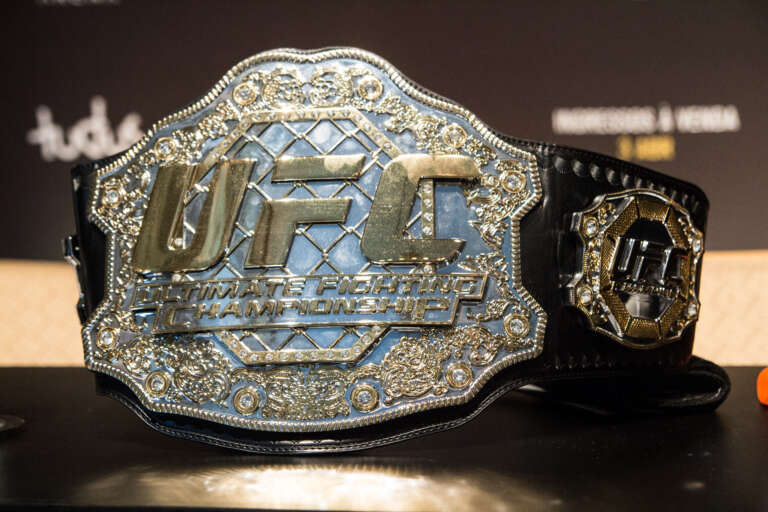 How many fights has Conor McGregor won?
McGregor has managed to secure a large number of UFC victories. McGregor has won a total of 22 fights, 19 of which were by knock-out. However, he has also suffered six defeats. McGregor himself was knocked out twice out of these six defeats.
McGregor's best winning streak was 15 consecutive victories. His winning streak started in 2011 and ended with his title fight against Jose Aldo in 2015. He lost his next fight against Nate Diaz.
Conor McGregor lost his last fight against Dustin Poirier. The fight was stopped by the ringside doctor as McGregor unfortunately broke his leg.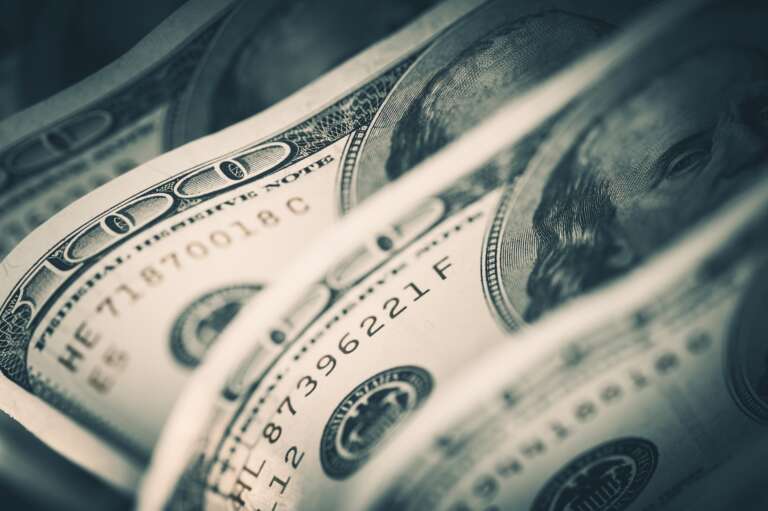 How much money does Conor McGregor get paid for a fight?
Conor McGregor is not only one of the highest paid UFC fighters, but his income is also well above that of athletes from other fields. In 2020, McGregor was ranked first among the world's highest-earning athletes earning around $208 million. McGregor was thus far ahead of athletes such as Lionel Messi or Cristiano Ronaldo.
In his first years in the UFC, McGregor earned nowhere near what he gets for a fight these days. Nowadays, the amounts he gets for a fight are in the millions. Since then, the sums for one of his fights have been in the millions. In 2018, McGregor was able to generate more than 200 million dollars in revenue with just one boxing show fight against Floyd Mayweather. Mayweather, however, was the winner of that boxing match.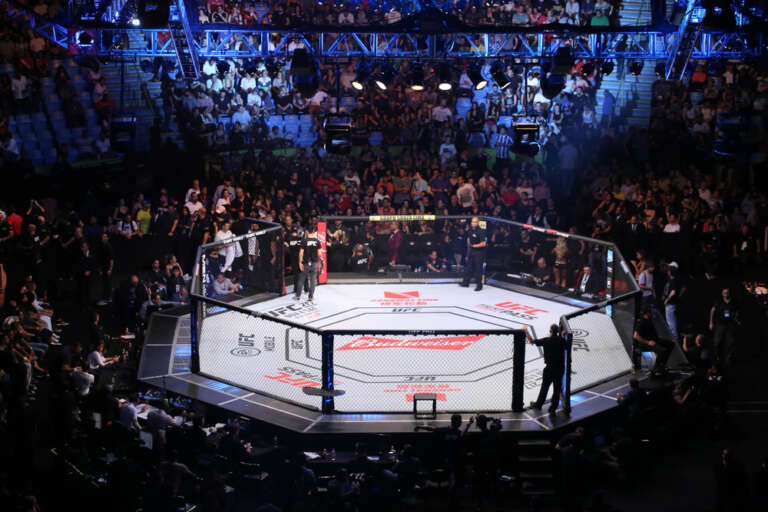 When will Conor McGregor fight again?
Since breaking his leg, there has been much speculation as to whether McGregor will step into the cage once more. In fact, it looks very likely that McGregor will make a comeback in 2022. However, exactly who and when McGregor will fight is still unclear. The list of prominent UFC fighters is long. Possible opponents could be Dustin Poirier or Nate Diaz. There is also the possibility of seeing Conor McGregor in another show fight in boxing or even MMA, as the fees are particularly high. A Mayweather versus McGregor rematch is therefore a distinct possibility.